Dear hoteliers, welcome to Eelway's new multi-service platform.
Our mission: offer to your customers a unique experience by offering them new services before, during and after their stay.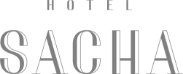 A complete interface with 3 services
Lost and found objects
Simplify the management and return of lost and found objects in your hotel.
Luggage shipping
Free your customers from their luggage and offer them an unforgettable experience.
Luggage storage
Earn profit and increase your visibility thanks to our luggage storage service.
The little ones do the big experiences
Innovative services to offer to your customers before, during and after their stay.
A multiservice platform, easy to use and intuitive for your teams.
A solution without commitment
7/7
Multilingual Customer Service (French, English, Spanish)
4,9/5
Rating given by our customers on more than 720 reviews
340
Number of partners to date
The Eelway adventure, seen by our partners !
Our latest news: The Eelway Blog
They talk about us in medias

Senteurs personnalisées, matelas connectés… Bienvenue dans la chambre d'hôtel de demain.
Pour lutter contre la concurrence des locations entre particuliers, les hôtels tentent de repenser leurs chambres pour offrir la meilleure expérience possible.

Les start-up pensent aux voyageurs PMR.
Les nouvelles technologies, les applications et le partage des données facilitent la vie des personnes handicapées ; elles les aident à se déplacer, à communiquer, à s'orienter, à visiter…