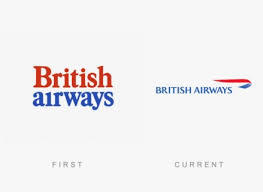 2020 British Airways Baggage Allowance - Carry-on and checked luggage
Before travelling with British Airways, you should be aware of their baggage allowance policy. Indeed, baggage allowance differs according to the airline. That's why, we want to help you by providing all the information about the luggage Policy of British Airways, their limitations and fees about the carry-on and the checked luggage but also all the forbidden objects inside your bags with British Airways
British Airways Carry-on Baggage Allowance :
The carry-on luggage is the hand luggage, the baggage that you are allowed to take with you inside the plane instead of moving to the cargo compartment. In this calculator, you will easily determine if your carry-on luggage is accepted by British Airways. You just have to fill the dimensions of your carry-on baggage, its weight and the name of your airline.
Your cabin luggage is controlled before you enter in the plane with British Airways. Be cautious, if you don't respect the size limitation, you will pay additional fees and your holiday budget could be affected. Indeed, the limitations for the carry-on luggage with British Airways are strict. Your baggage must not exceed 56 x 45 x 25 cm and not exceed 7 kg as explained in the table below :

| | Maximum dimension | Maximum weight |
| --- | --- | --- |
| Carry-on Luggage | 56 x 45 x 25 cm | 7 kg |
British Airways Checked Baggage Allowance :
In this calculator, you will easily determine if your checked luggage is accepted by British Airways. Please indicate the length, width and weight of your checked luggage to know if British Airways accepts it in the hold at no extra cost.
Your checked baggage will be transported in the cargo compartment of the aircraft of British Airways. Be cautious because your checked luggage will not be accessible during the flight so you need to have everything that you may need during the flight with you.
Moreover, you need to do the check-in of your luggage at least 2 hours prior your departure at the desk of your airline at the airport. As for your cabin baggage, your checked luggage has strict limitation, unless you want to pay additional fees. Indeed your hold bagage must not exceed 90 x 75 x 43 cm and the weight must not be above 23 kg each.
Alternative option : Send your luggage with Eelway
If you don't want to carry all your luggage to the airport, or if your baggage exceeds the size restrictions or the weight allowance of British Airways, you can send your luggage with Eelway. Do not worry anymore, we collect your luggage in front of your door and deliver it directly to your new home or holiday location. The luggage shipping service of Eelway is a cost and time saving alternative to the Airlines companies as British Airways!
X
Eelway becomes Nannybag
Find our thousands of luggage storages directly on nannybag.com
and save 40% on the price!
Book on Nannybag
Forbidden items in your hand luggage with British Airways
For security reasons, some items are not allowed in your carry-on luggage with British Airways. Indeed, if you don't want to lose your items, please follow the following rules.
Firstly, since few years, you can't travel with liquids in a container bigger than 3.4 ounces or 100ml in the cabin of the aircraft. Moreover, all the containers must be in a zip top plastic bag. All these containers must not exceed one liter.
Secondly, all the dangerous objects as the sharp items are not allowed on a plane (scissor, knife, razor). All the explosives or flammable substances are forbidden inside the aircaft (lighter, mines, firework, ammunition...). Even lithium batteries are forbidden in the hand luggage.
And the sporting equipment as blunts objects (golf club, pole, bat...) can't be transported inside your hand luggage.
About the food, it's generally accepted inside the aircraft (sandwich, cake,candy...). But be aware that some countries have a strict import policy as Australia. In these countries, you cannot bring food, vegetables, fruit or even wood items to prevent from disease and destruction of the ecosystem. As the regulations change often, you must check the TSA and the airline websites before taking your flight. Indeed, the security staff may refuse access to the aircraft to anyone who have a forbidden object in his hand luggage. So if you want to enjoy your travel, be aware of all the hand luggage regulation.
Forbidden objects in your checked luggage with British Airways
The list of forbidden items inside your checked luggage is less restrictive than inside your hand luggage with British Airways. Indeed, you will not have access to your checked luggage during the flight because it will be transport inside the cargo compartment. There is possibility to transport the forbidden objects in your hand luggage, inside your checked luggage. But for some of them, you need to have autorisation as for the firearms or ammunition. It have also to be packed in a secured container.
Shipping your luggage all around the world, how does it work?
In a few clicks, book the best international door-to-door delivery of your bags & parcels