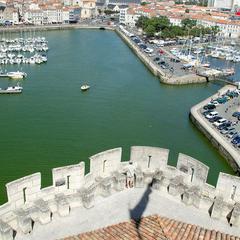 Luggage storage La Rochelle
How does the Eelway luggage storage service work near the
La Rochelle train Station
?
1. Book your luggage storage near the La Rochelle train Station by clicking here
2. Go to the reception of our partner hotel to drop off your luggage.
3. Come and pick up your bags or luggage at the reception after visiting La Rochelle hands free!
Eelway's partner hotels
keep an eye on your luggage
7 days a week in fully secured areas
.
Here is a list of all the cities where you will find Eelway luggage storage: our cities. We invite you to check in our booking engine that we already offer luggage storage services close to the La Rochelle train Station. If you do not find a locker near the La Rochelle train Station, please be aware that we will take your search into consideration and do our best to offer a luggage storage facility as soon as possible. For any other questions, go to our help center by clicking here.
Enjoy your stay in
La Rochelle
!
Eelway luggage storage in La Rochelle. Professionals looking after your luggage.
Storage available
7 days a week,
24 hours a day
Your luggage
is
sealed and
insured
English speaking
support
7 days a week
Enjoy the Eelway luggage storage in La Rochelle
We took care of their luggage
Fantastic service even if we orderd late, and then due to traffic in central Paris on friday afternoon , we were late to the pick up point. But you guys took the time to wait for us at CDG and made sure we all made our flights back home. You guys are the best!!! We will absolutely use your services next time we're in Paris. From all of us to all of you: big kudos and thank you very much! The Reinikka Family.
I just returned from using this service in Paris. We did a full day in Disney Parc before boarding our flight back home. They were prompt, courteous, and made our journey much easier. I am a travel agent and will recommend the service to my clients and colleagues. Thank you!
Our partners and institutional clients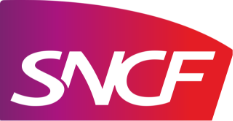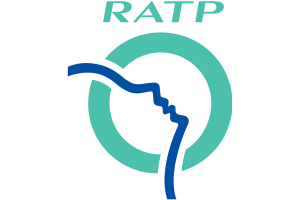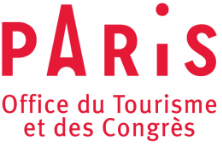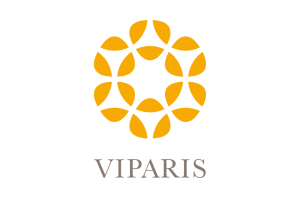 More information about La Rochelle
Located in France, this Southwestern city is part of New Aquitaine, in Charente-Maritime.
In 2016, it had a population of 75,736, known as the Rochelais and Rochelaises.
The city is accessible from two stations: La Rochelle-Ville station and La Rochelle Porte Dauphine station.
In 2017, the total number of passengers at La Rochelle-Ville station was 2,026,306, the most used in La Rochelle, compared to 92,155 for La Rochelle Porte Dauphine.
The station was inaugurated in 1993, and is part of the SNCF.
At Eelway, we are well aware of the stress that your luggage and backpack can cause during your travels.
Thus, it is because there are many travelers, and therefore no more risk of loss, theft and/or forgetting luggage and backpacks, that we advise you to leave your luggage in one of our Eelway luggage storage at La Rochelle station!
By placing your luggage, bags, backpacks, suitcases and any bulky objects in our Eelway left-luggage locker in La Rochelle, we take the weight of stress off your shoulders, and of course, your luggage!
You will be able to travel quietly, enjoy the activities as soon as you arrive, without worrying about your luggage.
Why leave and drop off your luggage, bags, baggage suitcases near La Rochelle station?
When you arrive, you probably don't want to bother with your suitcases, luggage, bags, baggage and bulky objects.
You will want to enjoy your visit, the activities to do or even rest after a long journey.
Sometimes, it is also possible that your room is not available immediately upon arrival.
It is for many reasons like these that we recommend that you opt for an Eelway luggage locker to store your items, bags and suitcases near La Rochelle station in complete safety!
Why choose Eelway luggage lockers near La Rochelle-Ville station?
At Eelway, we wish you the best for your luggage!
This is why our baggage lockers and luggage storage accept both standard items, such as suitcases, backpacks, bags, baggage and luggage, but also all sizes of bulky luggage, such as a bicycle, paddle, surfboard…
In addition, all your luggage and objects are stored in a safe, secure and closed place.
In case of doubt or issue, feel free to call customer service or use the live chat at the bottom right.
What are the prices and opening hours of Eelway baggage lockers?
At Eelway, we strive to make it possible for you to check your luggage in La Rochelle whenever you wish, using our partner network of hotels and shops.
Thus, most of our lockers and luggage storage are open 24 hours a day, 7 days a week!
To leave luggage in La Rochelle in optimal, secure conditions, count 10€ per piece of luggage per 24 hours, and 6€ from the third piece of luggage!
What are the other options for storing your luggage near La Rochelle station?
La Rochelle Airport
Unfortunately, this airport does not offer a left-luggage locker, so you will not be able to store your luggage, suitcases, backpacks and any bulky items.
La Rochelle Station
Unfortunately, there is also no left-luggage storage service for your luggage, suitcases and backpacks.
So, that's why we strongly recommend that you leave your luggage and backpacks in our Eelway lockers and depot to free yourself from their weight and the stress they cause!
In addition, Eelway warehouses accept all sizes of luggage: backpacks, suitcases, bicycles, paddles, surfboards...
You can therefore enjoy your favorite activities with Eelway!
What to do near La Rochelle station?
Here is our Top 5 activities to do near La Rochelle Station:
Aquarium La Rochelle
This Aquarium, located opposite the port, is a perfect activity for family, friends or lovers!
On the program, fish, jellyfish, crab and mollusks!
Nevertheless, you will have to be free of your luggage to visit the aquarium of La Rochelle:
Indeed, you may be able to disturb aquatic animals with noise, vibrations, you will be cluttered, you will not be able to take pictures, you will not enjoy the session but the Aquarium can refuse you access if you walk with your luggage.
That's why it's important to book your luggage locker or luggage room in at La Rochelle: Leave your luggage in an Eelway locker, warehouse, depot or locker, and enjoy your trip and the surrounding activities more easily!
The Bunker of La Rochelle
To complete your trip to the aquarium, what could be better than marine frescoes and a bunker retracing the history of La Rochelle?
Nevertheless, to enter this museum, it is obvious that it is not necessary to come with your luggage, bags, backpacks, suitcases and that it is important to leave it in an Eelway luggage storage or warehouse.
In addition, the Bunker is a small museum with stairs, so you won't be able to bring your suitcases, and your bags will be very difficult to get through this labyrinth.
Parc Charruyer
A magnificent park on the ramparts' paths, 40 hectares of greenery where you can meet peacocks on your way. It is therefore very strongly possible that this will mark you and remain engraved forever in your memories!
That's why you shouldn't walk around in a park with your luggage, suitcases, bags, backpacks and bulky items because it's important to enjoy the walks and visits with as little load as possible.
So book your left-luggage locker, objects, suitcases, backpacks with Eelway for bags in completely safe locker!
Downtown Market
There's nothing like a small market to bring back memories!
However, with his suitcases, bags, luggage and objects, going to the market is a very bad idea.
It is such a bad idea that the risk of theft and loss of luggage or belongings is at its height. Especially since it would be impossible to find them.
That's why it's a good idea to choose a luggage storage service at La Rochelle in order to go to the market and buy your best memories!
Saint-Sauveur Church
Visiting a church can also be a beautiful memory, especially since they are each unique and can be a real cultural and heritage treasure.
However, this is a sacred house, and we must be quiet. This is impossible with your luggage and suitcases…
So leave your luggage and suitcases directly in our Eelway depots so you can visit it freely!
For more information on the activities to be done in La Rochelle, go to the official website of the Tourist Office of La Rochelle now.