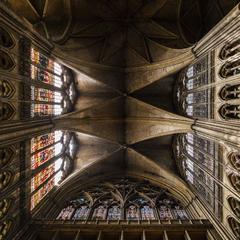 Luggage storage in Metz train station
STORE YOUR LUGGAGE NEAR THE METZ TRAIN STATION AT ONE OF OUR PARTNER HOTEL LUGGAGE STORAGE. Need for a solution to guard and store your luggage in the city of Metz? Strong of a rich and varied heritage, Metz is a certified city of Art and History. Its particularly diversified architecture is the reflection of a thousand-year-old history spreading out of the antiquity in the Gallo-Roman period then in the medieval and classic period, the French and Germanic influences of which are strong. From the church Saint-Pierre-aux-Nonnains dating the IVth century (one of the oldest churches of the world and the oldest of France) in the cathedral Saint-Etienne, built between the XIIIth and the XVIth century (one of the most important Gothic cathedrals on the national territory), to the Door of the Germans, the diversity of sites and messins monuments constitutes an undeniable asset to seduce the travelers! Besides, the opening in 2010 of the center Pompidou-Metz propelled the city to the rank of central place in the field of the modern and contemporary art. Be allowed to be seduced by an escapade in Metz, accessible by 1h30 in TGV (high speed rail service) from the Gare de l'Est station in Paris and this without your bags and suitcases! With the Eelway service of luggage storage, opened every day 24 hours a day, you can wander about and walk up and down the streets and the monuments of Metz will be only pleasure! Do not hesitate anymore, select and book your baggage storage in Metz. Once your arrival to Metz, walk to one of our partner hotels situated near the station and confide them your luggage. They will then be guarded in a place 100% secure so that you can take advantage completely of your activities and your program!
Eelway luggage storage at Metz train station. Professionals looking after your luggage.
Storage available
7 days a week,
24 hours a day
Your luggage
is
sealed and
insured
English speaking
support
7 days a week
The Eelway luggage storage service, the easiest way to store your luggage at Metz train station
We took care of their luggage
The best service in the world!!!!! If you need a place to leave your luggage, you don't need to be worried!!! Everything was perfect!!!!
This company is the best in Paris. Very accommodating to every need, even with several time changes. I would highly recommend them.
Our partners and institutional clients