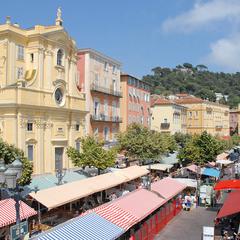 Luggage storage Nice
How does the Eelway luggage storage service work near the
Nice Train Station
?
1. Book your luggage storage near the Nice Train Station by clicking here
2. Go to the reception of our partner hotel to drop off your luggage.
3. Come and pick up your bags or luggage at the reception after visiting Nice hands free!
Eelway's partner hotels
keep an eye on your luggage
7 days a week in fully secured areas
.
Here is a list of all the cities where you will find Eelway luggage storage: our cities. We invite you to check in our booking engine that we already offer luggage storage services close to the Nice Train Station. If you do not find a locker near the Nice Train Station, please be aware that we will take your search into consideration and do our best to offer a luggage storage facility as soon as possible. For any other questions, go to our help center by clicking here.
Have a nice stay in Nice !
Eelway luggage storage in Nice. Professionals looking after your luggage.
Storage available
7 days a week,
24 hours a day
Your luggage
is
sealed and
insured
English speaking
support
7 days a week
Enjoy the Eelway luggage storage in Nice
We took care of their luggage
This service is easy to book, punctual in terms of pickup and delivery, allowing you to spend your last day hands-free. Thank you.
Really good service! they were always on time, contact the hotel un advance, and gave us information by email constantly.
Our partners and institutional clients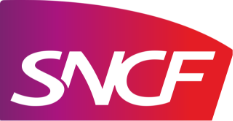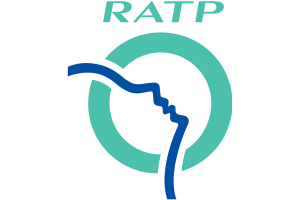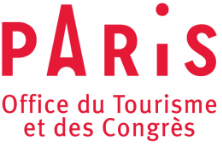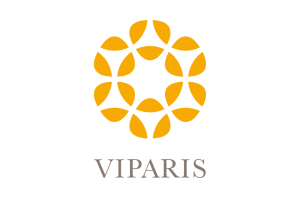 More information about luggage storage in Nice.
Drop off your luggage in one of our partner hotels in Nice You want to visit Nice and its surroundings for a weekend with friends, on holiday or a romantic getaway? To discover and enjoy the way of living in Nice, the beauty of the countryside and the historical, gastronomic and cultural heritage in complete freedom, our network of partner hotels offers several luggage storage locations in Nice. A municipality in southeastern France, located about thirty kilometres from the Italian border and bordered by the Mediterranean Sea, after Marseille, Nice is the second largest city in the Provence-Alpes-Côte d'Azur region. Located between the sea and the mountains, the diversity of the landscapes offered by Nice will seduce lovers of nature and panoramic views. If you walk along the banks of the Paillon, the city's emblematic river, as you progress, you will discover the Exhibition Palace, Place Masséna - which covers the remains of the former public washhouse of the Bugadières, MAMAC - the Museum of Modern and Contemporary Art, the Sasha Sosno garden, the Louis Nucéra library and the National Theatre. Finally, after the Museum of Natural History, the oldest museum in the city, you will close this discovery tour with the arrival on the waterfront, where the Paillon finds its mouth, and can take the famous Promenade des Anglais. After such a walk, you will not regret leaving your luggage in one of the luggage storage facilities in Nice of our network of partners hotels. You will be able to enjoy the city with peace of mind. Soak up the city's past by walking through the Old town of Nice and be amaze by its picturesque alleys with their monochrome ochres, typical of the Côte d'Azur. Socca, salad niçoise, dandelion, little stuffed niçois... take the time to appreciate the local gastronomy! For an unforgettable stay, book a luggage storage facility in Nice here.
Why dropping your luggage in Nice?
If you are on this page it is because you would probably like to go on a trip and discover Nice. But who likes to get tired of carrying their luggage?Suitcases that create unnecessary anxiety and tiredness when you simply want to arrive at your destination and be able to enjoy your destination directly while waiting for your room/rental to be available. Transporting bags and luggage is often a difficult task. The sidewalks, the heat/cold, the crowd... so many difficulties that can put you in a bad mood as soon as you get to your destination. That's why Eelway offers you its luggage storage service in order to free you from your business. You avoid a theft, an omission during a photo, a lunch on the terrace...
What are the prices for a luggage storage with Eelway clos to Nice?
At Eelway, we accept all types of luggage regardless of size. For a budget of 10€ per unit over a period of 24 hours, we accept all your belongings. This is a single price applied to all our luggage storage. When you arrive in Nice, all you have to do is go to the hotel checkpoint you previously booked to drop off your luggage.
What can you leave in the Nice train station lockers?
The Nice train station has its own luggage storage service. This service allows three types of business:
However, not all sizes are accepted, and the specific deposit rates at The Nice train Station differ with the size of the locker(s) you wish to book:
Small locker : Height: 433 mm, Width: 347 mm, Depth: 824 mm = 5,50 €
Medium locker : Height: 591 mm, Width: 347 mm, Depth: 824 mm = 7,50 €
Large locker : Height: 908 mm, Width: 519 mm, Depth: 824 mm = 9,50 €
The prices of the luggage storage area at Nice train station are fixed for a time slot of 24 hours.
What are the advantages of dropping your luggage in a hotel luggage storage partner with Eelway?
The advantage of leaving your luggage in one of our hotel deposits in Nice is that the distance to reach them is particularly short. In addition, our partner hotels are 100% secure. Only hotel staff have access to the storage areas in the hotels. Your luggage is in good hands ! You can leave them as long as you want. In the situation where your room is not yet available, the deposit is particularly practical.
Does the Nice Airport have a luggage storage facility?
Nice airport has a luggage storage area. It is located between doors A03 and A04, 7 days a week from 8am to 11pm. However, the conditions of this luggage storage service minimize what you can bring in your luggage.
It is prohibited to deposit there :
Perishable foodstuffs
Valuables items,
Dangerous products,
The animals,
The plants
You can leave your stuff there for a maximum of 60 days at the following rates :
Basic deposit : for 24 hours the price is 14€ per bag.
Large format deposit : Bicycle, bulky bags, ski... at the price of 18h for 24 h per object.
Group deposit of 15 or more pieces of luggage: 10€ per piece of luggage over 24 hours.
Small object deposit: 5€ for 24h
What are the monuments to visit in Nice?
Nice is a small town on the Mediterranean coast. Its cultural past is very rich, as can be seen from the 68 buildings of this municipality that hold a title of historical protection. Visitors generally do not have time to be bored and are always eager to start visiting as soon as they arrive. The problem is their luggage. Their rental or hotel is only available several hours later and they find themselves stuck with their luggage. Here are some of these wonders from Nice :
Abbaye Saint-Pons → Oldest monastery on the French Riviera
Cimiez Arena → Dating from the 11th century, this amphitheatre is located in the Cimiez district
Gairaut waterfall → Large artificial waterfall built in the 19th century
Rusca Barracks and Clock Tower → Former 18th century convent located in St. Dominic's Square, now Palace Square.
Château de l'Anglais → "Exotic" style castle built from 1856 to 1858.
Mount Alban Fort → Military fortification dating from 1560 located on the eponymous hill.
How to get around Nice?
The beautiful city of Nice is full of wonderful places to visit. In summer, cycling is the fastest and most pleasant way to taste the fresh smell of the sea and admire the beauty of Nice. In self-service these bicycles are electric to make your ride even more attractive ! And it is because we know the success of these bicycles for visitors (especially in summer) that we offer our luggage storage services in Nice. In order to allow you to drive quietly without having to leave a person from your group/family on a coffee bar ....
For more information about these services, we invite you to visit the official website of the Nice City Hall here
Luggage storage in the museums of Nice?
The majestic museums of Nice do not have a luggage storage. You can certainly visit with a small backpack, but the presence of a suitcase, parcel and other bulky items will not be accepted. This is one of the reasons why we are present in Nice. The goal is to remove the traveller's stress and allow him to enjoy his stay from the beginning or until the end!
Does Eelway offer luggage storage services for business trips?
Eelway does not offer specialized services for business travel, however we defend a maximum level of security, indulgence and professionalism. Our luggage storage servicesand their supplements (more info here) can perfectly match business travelers in a hurry and looking for a serious and reliable service. Imagine that as soon as you arrive, you have to make your way to a meeting at full speed, but you have your suitcase and a bulky bag with you. This is the kind of situation that can encourage you to use our services.
Is Nice a business city?
Nice is the second city after Paris with the highest number of official congresses and meetings. It must be said that it has the best facilities designed for this purpose: the Acropolis Palace, the Acropolis Congress Palace, the Acropolis Exhibition Palace, the Congress Office. A set of infrastructures that make Nice a major business travel city in France. 10% of Nice's tourism is due to business travel. This is another reason for our luggage storage in Nice, this mythical city in the south-east.