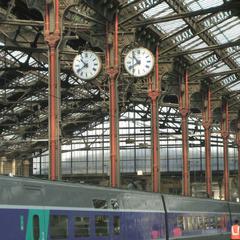 Luggage storage Perpignan train station
"Are you looking for a luggage locker in Perpignan? Last big French city before Spain, Perpignan is ideally located. Close to the Mediterranean Sea and at the same time at the foot of the Pyrenees mountain range, the city boasts a strong identity with strong Mediterranean and Catalan influences. The city's architectural heritage is rich. The Palace of the Kings of Majorca, the Castillet, the Sea Lodge or the Town Hall are some of the historical monuments not to be missed when travelling to Perpignan. For nature lovers, it is easy to visit the regional nature parks of the Catalan Pyrenees and the Narbonnaise in the Mediterranean. Accessible by train from Barcelona (1h20), Marseille (3h) or even Paris (5h), Perpignan has many arguments to attract visitors, so why not you? In addition, thanks to the concierge service offered by Eelway, it is possible to have your luggage kept in secure lockers available 24 hours a day, 7 days a week. There's nothing better than to enjoy the city and the region in a relaxed way! Where to leave my luggage in Perpignan? It's easy: just go to the booking page to select the time slot and baggage claim that suits you best. Then, go to an Eelway partner hotel to drop off your suitcases and bags. Freed from your business, you will only have to discover the region as you wish and in complete freedom!"
Eelway luggage storage in Perpignan train station. Professionals looking after your luggage.
Storage available
7 days a week,
24 hours a day
Your luggage
is
sealed and
insured
English speaking
support
7 days a week
The Eelway luggage storage, the easiest way to store your luggage at Perpignan train station
We took care of their luggage
Very good service, I highly recommend it! Thanks to the team
Fantastic service. No stress at all. I had half a day between my checkout from an Airbnb to my flight out of Paris with luggage and did not want to lug my bags walking around Paris. This was the most convenient option I found. They collected my bags right on time at my apartment and dropped them off at the airport on time. I could spend the whole day in paris without worrying about my baggage. The bags were zip locked for security so that was not a concern as well. Well worth the money. They are great at communicating on whatsapp and accommodating any requests.
Our partners and institutional clients