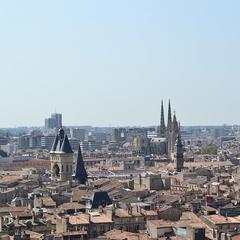 Luggage storage Bordeaux
For your next weekend in
Bordeaux
, drop off
your luggage in our network of partner hotels
. During your future stay in New Aquitaine, make a stop at
Bordeaux
. Bordeaux is the capital of the department of
Gironde
. Located a few tens of kilometres from the Atlantic coast, Bordeaux welcomes its visitors with a pleasant climate, sunny for most of the year. Not far from Cap Ferret, the Bassin d'Arcachon and the famous Dune du Pilat, Bordeaux is above all famous for the vineyards that surround it. Visit the city's website to discover the many activities offered by the city:
Bordeaux.fr
. We can only advise you to walk the streets of Bordeaux without your luggage. Bordeaux will surprise you with the quantity and charm of its squares such as Place de la Bourse and the famous Mirroir d'eau de Bordeaux; but also the shopping streets such as Rue Saint_Catherine, a shopping street linking Place de la Victoire to Place de la Comédie. You will probably want to be free of your luggage to stroll through its shopping streets! Think about the Eelway luggage lockers. Close to
the Bordeaux Saint-Jean station
, they will allow you to drop off your luggage for the day and visit Bordeaux les mains-free. Once your luggage has been dropped off in one of our instructions, discover the cultural treasures of Bordeaux. Bring your camera and take pictures of magnificent monuments such as the Porte Cailhau, the Porte Dijeaux, the Grand Théâtre or the monument to the Girondins located on the Place des Quinconces. What could be better than strolling like a local through the cobbled streets of the city? To enjoy the city of Bordeaux without the weight of your luggage, find a luggage locker using the search engine below or by going directly to our booking module in
click here
. Have a nice stay in the city of Bordeaux! How does the Eelway luggage storage service work near the
Bordeaux Train Station
?
1. Book your luggage storage near the Bordeaux Train Station by clicking here
2. Go to the reception of our partner hotel to drop off your luggage.
3. Come and pick up your bags or luggage at the reception after visiting Bordeaux hands free!
Eelway's partner hotels
keep an eye on your luggage
7 days a week in fully secured areas
.
Here is a list of all the cities where you will find Eelway luggage storage: our cities. We invite you to check in our booking engine that we already offer luggage storage services close to the Bordeaux Train Station. If you do not find a locker near the Bordeaux Train Station, please be aware that we will take your search into consideration and do our best to offer a luggage storage facility as soon as possible. For any other questions, go to our help center by clicking here.
Enjoy your stay in
Bordeaux
!
Eelway luggage storage in Bordeaux. Professionals looking after your luggage.
Storage available
7 days a week,
24 hours a day
Your luggage
is
sealed and
insured
English speaking
support
7 days a week
Enjoy the Eelway luggage storage in Bordeaux
We took care of their luggage
This service is easy to book, punctual in terms of pickup and delivery, allowing you to spend your last day hands-free. Thank you.
Really good service! they were always on time, contact the hotel un advance, and gave us information by email constantly.
Our partners and institutional clients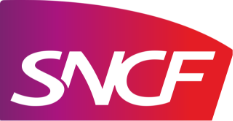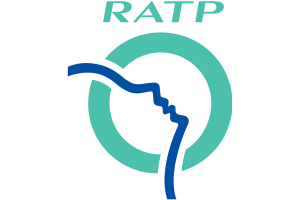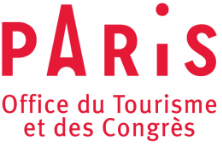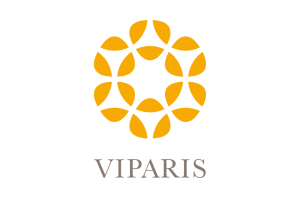 More information about luggage storage in Bordeaux
Can you find luggage lockers in Bordeaux?
Bordeaux is a city in the southwest of France, the capital of the new Aquitaine region. It is particularly known for its cultural and historical heritage. Indeed, its image is international, thanks to the exceptional wines it has at its disposal. But also thanks to the magnificent landscapes of its surroundings, its vineyards, its river... The old town thus called has a strong and marked architectural heritage. From its many gates, to its narrow alleys, from its theatre to its brand new platforms, everything is done to ensure that Bordeaux, is one of France's favourite cities, if not the favourite city. Bordeaux is indeed a very envied tourist city, and crowned the most popular city in the world in 2017 by the lonely planet. This success is also due to its advantageous location. South-west position, 1 hour from the Atlantic Ocean and the Arcachon basin, 3 hours from the Pyrenees, 2 hours by TGV from Paris. These are the reasons that drive more and more people to move to Bordeaux. The population of this agglomeration in 2019 is just over 1,300,000 inhabitants. Bordeaux is a must for all travellers from northern France and Europe wishing to visit the Atlantic coast of Spain or Portugal. And many people stop in the city. 7 million travellers/tourists in Bordeaux in 6 months. The vast majority want to free themselves from their luggage to take a walk on the quays and discover the great theatre. On arrival and departure, they hope to use a baggage checkpoint to manage their baggage in order to avoid theft or loss. Eelway has planned everything to make your life easier. Our partner hotels are here to keep an eye on your luggage and suitcases. Go to our Eelway baggage check-in platform now to make your reservation. Our hotel partners fully guarantee the security of your luggage, and you will be able to access it every day. We insure your luggage and seal it. Enjoy your trip without worrying about your luggage. In the Bordeaux luggage lockers, your bags and suitcases are safe !
Why put your bags in a luggage storage location in Bordeaux?
Are you arriving in Bordeauxto visit or just to spend the night before leaving? In any case, you probably have some bulky luggage that you'd like to get rid of while waiting for your hotel room to be vacated. At Eelway, we know from our experience the difficulty that the city of Bordeaux represents in moving around with its luggage, bags... The sidewalks, the many pedestrian crossings heavily used by mass tourism, the tramway, and the large traffic in the city centre, constitute a real obstacle course. This is why we advise you, as soon as you arrive, to leave your luggage at one of our hotel lockers. These instructions are at your disposal to lighten your load, save you from unnecessary fatigue and especially stress, so that you can fully enjoy the old city of Bordeaux without worrying about your luggage. It is in complete safety that you will have the opportunity to take pictures without risking having your suitcase stolen for lack of attention, especially on the water mirror ! Eelway is the solution for you !
Does Bordeaux train station have its own luggage locker?
The city of Bordeaux does have luggage lockers in some transport hubs. However, the conditions are very different from Eelway's baggage checkpoint.Bordeaux St Jean station: This SNCF station does have its own baggage check service. However, fares and size and content restrictions are different from Eelway luggage lockers.Rates of the St Jean station deposit:
5.50 euros for a small locker
7.50 euros for an average locker
9.50 euros for a large locker
These rates apply over a 24-hour period. Knowing that the maximum size of the luggage you can store must not exceed that of a suitcase in the hold. Locker size:
Small bin: Height: 433 mm, Width: 347 mm, Depth: 824 mm
Medium rack: Height: 591 mm, Width: 347 mm, Depth: 824 mm
Large bin: Height: 908 mm, Width: 519 mm, Depth: 824 mm
Any object, parcel, baggage that exceeds these dimensions must remain the responsibility of the owner. In addition, you can only leave your luggage for 3 days Nevertheless, St jean's luggage lockers remain open even during the Vigipirate plan period. Bordeaux airport does not have any baggage lockers in its infrastructure. That's why we offer you our services!
Why use the Eelway luggage locker in Bordeaux?
The Eelway luggage locker is perfect for you to discover Bordeaux and its breathtaking old-modern architecture. Are you on a stopover for a day in Bordeaux? The time when you were sleeping on your suitcase in the middle of the station or airport is over. You will finally be able to take the time to discover Bordeaux and its secrets ! No more stress ! Imagine yourself with your bulky suitcases walking painfully in the middle of Bordeaux, between cars, pedestrians, trams... so many obstacles that will make your walk a painful and stressful time! The advantage of an Eelway luggage locker in Bordeaux is the geographical location! Their strategic location will allow you to drop off your luggage quickly while staying in the city centre. The purpose of baggage checkpoints is to free you at an important time. As soon as you take charge, you can admire the liners moored at the port, but also enjoy the shops on St Catherine Street without getting tired of your stuff. You will not have the stress of having your luggage stolen during a lunch break, a photo shoot on the Place de la Bourse
What are the prices and conditions of the Eelway luggage locker in Bordeaux?
The purpose of Eelway baggage lockers is as follows : To free the traveller from the stress of luggage and thus offer them the opportunity to enjoy their destination to the fullest until or after their hotel room opens. So it is with evidence that we have decided to accept all types of luggage in our lockers. Whether they are small, medium or large, the rates remain the same. As you may have understood, at eelway, we accept all types of luggage, suitcases, parcels... There are no weight or height restrictions.
What are the prices for checking your luggage at Eelway in Bordeaux?
The price of an Eelway baggage checkpoint is €10. 10€ for :
a quality service
qualified janitors smiling and ready to take care of your luggage, bags and other bulky items
an optimal level of security with an insurance of 1000€ per piece of luggage !
What are the Eelway luggage check-in times in Bordeaux?
Almost all our baggage checkpoints provide a 24/7 activity. Of course, our online booking platform displays the availability of each of our storage locations in order to provide you with as much information as possible. But if you have any further questions, please do not hesitate to contact our customer service.
What items can you drop off in Eelway luggage lockers in Bordeaux?
Thus you can drop off your luggage at eelway, but also parcels and other bulky items that prevent you from fully enjoying your first or last day of stay. Our Eelway luggage lockers accept a wide range of sizes and objects. Indeed we propose you to leave a simple suitcase until you reach the surfboard of your dreams that you do not want to damage while waiting for the opening of your hotel room.... All you have to do is contact us via direct chat, by email, or by phone and we will tell you what you can and cannot bring.
What are the steps in booking an Eelway luggage storage?
To help you understand the process of booking a baggagecheck at Eelway, here are the steps to follow:
Go to Eelway.com, then select the luggage check-in service. If you have a question, do not hesitate to speak in the chat directly with our advisors. It is located at the bottom right of the screen
Then you determine the place, date and duration of your storage and click on the hotel deposit that suits you.
Third step, you fill in the contact details form - payment - and finally you confirm.
You will then receive a confirmation email.
Good to know during your visit to Bordeaux !
In times of crisis and "vigipirate plan", baggage lockers in public places in Bordeaux are often likely to close for security reasons. That's why at Eelway, we are committed to maintaining the baggage check service to allow you to fully enjoy your stay.
How to prepare your arrival in Bordeaux train station?
It is important to prepare yourself well for your arrival when you leave for a place you don't know. This avoids unpleasant surprises such as delays, losses, forgotten luggage on the Bordeaux, doubt about the location of your eelway luggage deposit... So here are the three essential steps to overcome these problems :
To be informed of all that is means of payment, transport...
Make sure you know where he or she is staying, the opening time of his or her stay in relation to your arrival time, to find out if you need a baggage check in order to leave your belongings there.
Prepare in advance your tourist program in order to make the most of your stay in Bordeaux: tickets, prices…
What to do around Bordeaux once your luggage has been placed in our instructions: our TOP 5 activities?
Once you are free of your luggage, you can fully enjoy the many monuments and activities to do in Bordeaux :
You can leave your luggage in our hotel locker in Bordeaux These places can all be visited on foot. Go to our booking engine to find the most accessible deposit for you, in order to deposit your luggage.