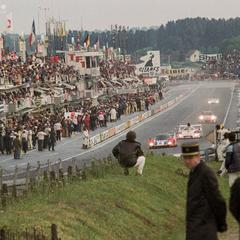 Luggage storage Le Mans train station
STORE YOUR LUGGAGE NEAR THE LE MANS TRAIN STATION AT ONE OF OUR PARTNER HOTEL LUGGAGE STORAGE. You want to visit Le Mans without thinking about your luggage? Just situated at one hour in TGV of the station of Paris Montparnasse in the region of Pays de la Loire, the city holds its world reputation of the famous race of 24 Heures du Mans. Besides this annual event, among the most prestigious regarding motor racing, the city is recognized by Art and its History. It possesses numerous buildings and monuments of medieval time following the example of the cathedral Saint Julien of Gothic, unprecedented style in the region, the hotel god Coëffort, the palace of the counts of Maine or still the abbey church of the Sewing. During The Night of the Fancies, which takes place every summer since 2005, this holdings is sublimated by the projection of animations and lights. For the natural side, Le Mans is situated in about fifty kilometers of the regional natural reserves Normandy-Maine and of the Perche. Desire for an escapade in mancelle ground or around, without the weight of your luggage? The offer of luggage storage of Eelway is made for you! Book on-line a deposit for your personal belongings then go at the appropriate moment to a partner hotel not far from the station of Le Mans to let your luggage in a safe place and attend freely to your activities. The baggage service of Eelway is available every day, from Monday till Sunday, at anytime. It was never so simple to free yourself from your suitcases and take advantage of the city of Le Mans lightened and hands-free! The service is available 24/7 for the deposit of your suitcases in complete safety.
How does the Eelway luggage storage service work near the
Le Mans train station
?
1. Book your luggage storage near the Le Mans train station by clicking here
2. Go to the reception of our partner hotel to drop off your luggage.
3. Come and pick up your bags or luggage at the reception after visiting Le Mans hands free!
Eelway's partner hotels
keep an eye on your luggage
7 days a week in fully secured areas
.
Here is a list of all the cities where you will find Eelway luggage storage: our cities. We invite you to check in our booking engine that we already offer luggage storage services close to the Le Mans train station. If you do not find a locker near the Le Mans train station, please be aware that we will take your search into consideration and do our best to offer a luggage storage facility as soon as possible. For any other questions, go to our help center by clicking here.
Enjoy your stay in
Le Mans
!
Eelway luggage storage in Le Mans train station. Professionals looking after your luggage.
Storage available
7 days a week,
24 hours a day
Your luggage
is
sealed and
insured
English speaking
support
7 days a week
The Eelway luggage storage, the easiest way to store your luggage at Le Mans train station
We took care of their luggage
This service was absolutely amazing. We were checking out in the morning in Paris but wanted to do one more day of site-seeing before staying at a hotel near CDG ahead of flying out the next morning. Eelway picked up our suitcases in the morning in central Paris and then dropped them off that evening at the airport hotel. Navigating the Paris Metro with two kids was definitely a lot easier without baggage. Couldn't more strongly recommend this!!!
Very great service, you don't need to worry and you can enjoy your day Paris luggage free!
Our partners and institutional clients