Luggage Shipping to France
You want to have your luggage delivered to France? You are moving or travelling soon and your don't want to bring your bulky luggage with you during your flight? That is why you certainly asked yourself the following question: Can you easily send your excess luggage and suitcases to France? Yes, it is possible! With Eelway, you can have your luggage delivered to your door, in just a few clicks. Sending your luggage with us is an easy and secure process! We are experts in logistics and baggage storage. Be stress-free, we take car of the shiiping of your luggage to France. Once arrived in France, you will find your luggage delivered to your destination adress.
Our partner carriers can ship your personal belongings internationally to more than 200 destinations, such as France, at an affordable price.
Shipping your luggage to France in 4 easy steps with Eelway:
Go to our online booking platform. Search for the luggage delivery options that suit you best to send your bags to France.
Our safe and international carrier will take care of your luggage. At the address given at the time of booking, be there to meet the carrier on the date you have chosen.
Travel light, without your luggage to France! Our carrier will ship your luggage, bikes, skis, bags in the best conditions. Stay relax, your luggage is insured!
Find your luggage at the desired address once arrived in France. Sending your luggage to France is that simple!
We deliver to you your luggage and bags where you want to in France. Here are some tips to ensure that your luggage is shipped to France as smoothly as possible:
Indicate the precise elements (address, telephone number, etc.) at the time of booking. Feel free to ask any question to our customer service, at your disposal to help you while booking. Our customer service speaks English!
Solidly pack your luggage, bicycles, golf clubs, etc. Your luggage will travel in the luggage compartment of an airplane, sometimes with objects and packages heavier than your bags.
Verify on the customs website of France that what you want to have delivered is not prohibited on importation.
How to book a luggage shipping service to France ?
Nothing could be easier! Enter the collection address of your luggage on our booking tool, as well as the delivery address in France. To do so, go to
the Eelway
booking platform.
Shipping your luggage to France, how does it work?
In a few clicks, book the best luggage shipping delivery service to France!
You're moving to France
You plan to move from France or to relocate with your family to France. You want to take with you a large part of your belongings. Travel light and book a luggage delivery service with a certified carrier. Eelway manages the collection and the delivery of your luggage from A to Z.
You are going to study in France
If you are going to study in France in the next few months or years, it is important to feel like home! A luggage delivery service like Eelway will let you ship your essential belongings to France without any stress. With Eelway, no weight limit. Send as many items as you want to bring your universe to your new university.
You want an alternative to luggage storage facilities
While travelling, you will probably want to avoid storing your bulky luggage in lockers at a train station or in an airport. If you want to travel light, think about booking a luggage delivery service. It's easy to send your luggage to France. However, if you want to discover the Eelway luggage storage facilities nearby, click here :
Your airline allowance is too restrictive
Airlines often implement size and weight limits for your luggage. The baggage size regulations in the aircraft cabin are quite strict. When traveling with large luggage, airlines usually charge a considerable fee. If you want to avoid paying such a fee, consider shipping your luggage with Eelway. It will be an easy process and you will appreciate travelling light to France.
Travelling soon to France? Travel light. We ship your luggage for you.
No weight limit
Follow in real time
your luggage
Your luggage
is
sealed and
insured
What types of luggage can we ship for you to France?
When you are traveling from or to France, it is not always easy to bring your luggage with you. Indeed, bulky items are not the easiest to carry with you. Hopefully, Eelway ship your bulky items for you. From France, or to France.
How to pack your luggage or parcel to France ?
Your luggage, whether it is suitcases, leather luggage, bicycles, golf clubs and other sports or musical equipment, will be sent with care. But if you want to ship fragile luggage to France, consider protecting it in cardboard boxes, and use the best solid elements to secure the inside of your parcel. For example, fill with newspaper board or polystyrene to avoid transport vibrations.
We took care of their luggage
Thank you to the Eelway staff who assisted us from booking to actual pick up... special thanks to Michael, our assigned concierge, who was so nice and made sure our luggages were safe.
Accurate and punctual at a really affordable cost given the service they provide. To be recommended. I experienced it yesterday. Quick and easy booking. Constant information.
Our partners and institutional clients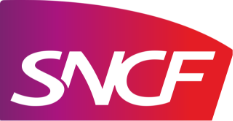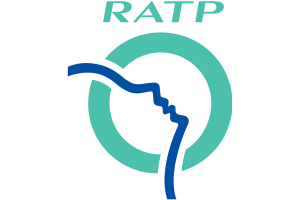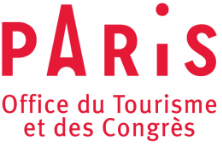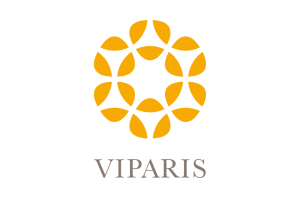 About France :
France is a countrywhose metropolitan territory is located in Western Europe. This country shares its borders with many countries such as Belgium, Luxembourg, Germany, Switzerland, Italy, Spain and the principalities of Andorra and Monaco. Metropolitan France is a territory that also has vast maritime borders such as the Channel, the Atlantic Ocean and the Mediterranean. France maintains its image as a world power thanks to the many sectors of activity in which it dominates, particularly in tourism, nuclear, aeronautics, luxury products, etc. France is the second most populous country in Europe after Germany. If this territory dominates in particular in tourism, it is due to its extremely rich culture. Whether nowadays or in the past, France has always been at the centre of the world's greatest advances and conflicts. It is a country that has always hosted the greatest artists in the world. It is also for its resplendent architecture that France welcomes a record number of tourists from all over the world every year. In addition to its very old architecture, France has an incredible variety of landscapes throughout the metropolitan territory: ocean, sea, mountainous massifs, endless vineyards... The climate in metropolitan France varies enormously according to the regions. Although winter and summer are present everywhere, the countries of northern France often face cooler temperatures than the countries of the south on the Mediterranean coast. In January 2018, France had about 69,000,000 inhabitants and an average of 80 million tourists per year. The increasing tourist numbers reflect a certain need for external transport services. That's why we at Eelway have decided to help these passengers by offering a service that transports luggage, parcels and bulky objects from door-to-door to or from France. In other words, this service will allow you to ship bag, luggage or parcel to avoid worrying about your luggage or other bulky parcel during your trip so that they do not become stressful or tense.
What are the 5 favorite destinations in France ?
Paris : The most mythical and touristic capital in the world. Paris and its culture, its gastronomy is the most visited destination in France and the most visited in the world. It alone welcomes 30 million tourists a year.
Lourdes : Lourdes is the Christian city par excellence, the city housing the famous cave of Massabielle where Bernadette Soubirous says she saw the Virgin Mary
Lyon : Lyon perfectly welcomes the city of Lourdes with no less than 6 million tourists per year. It is the oldest French city, with more than 2000 years of history and an impressive historical and cultural heritage.
Toulouse : With 5.6 million tourists per year, Toulouse imposes its strength by its nickname of pink city. It charms tourists thanks to the beauty of the Cité de l'Espace, the Saint-Sernin Basilica, the Natural History Museum and the Capitol.
What to do in France ?
Dune du Pilat : Pilat's Dune is a huge mountain of white sand that extends over 616m. Surrounded by the ocean and its pine forest, this place will offer you an incredible panorama.
Hossegor : If you are a great sportsman, Hossegor will amaze you both by its mythical wave and by the softness of this agglomeration.
Bordeaux : This city is a good way to visit France without necessarily going through Paris. Indeed, Bordeaux has a very strong architecture and local culture. A city of wine and the world's best destination in 2017.
Mont St michel : If there is one thing to see in France, it is Mont St michel, a rocky town in the middle of the water but accessible on foot during low tide.
Why shipping your luggage to France ?
You are going to study in France:
Eelway delivers your suitcase to you in France to make a success of your student year at the Sorbonne, Paris Dauphine, Paris Descartes or even Toulouse University. Thanks to our competitive rates and our negotiations with renowned international carriers, we will send your luggages and parcels quickly and at a low price to France or anywhere in the world.
When you move to France :
To start your life in this beautiful country of France, you need to send your belongings from your previous address. But what to do when airlines do not accept to transport parcels, suitcases and bulky luggage in France or around the world? Thanks to Eelway, you can move easily by sending your luggage and bulky parcels to France.
To ship your favorite leisure or sports equipment to France:
If you are going to France, there is a lot of variety in activities. To practice surfing, kitesurfing, golf, hiking or even playing music, we can send all your parcels to France. Indeed, we can transport your surfboard, but also transport your musical instrument, your piano, your golf clubs in France...
To travel peacefully in France:
You will start your journey in France light and without worrying about the stress of your luggage. We will ship your suitcase no matter what your destination in France or abroad very quickly. We pick up your luggage and bags at your door and deliver them to your final destination, so we transport your bag and parcels from where you want and where you want.
To reduce the cost of luggage and luggage when travelling by plane
Indeed, airlines charge you a high price for extra luggage and suitcases when travelling by plane. In addition, the dimensions of carry-on and checked baggage are highly regulated. It can therefore be very complicated and expensive to bring back large and heavy luggage by plane.
What are the size limits for carry-on baggag for airlines?
The maximum dimensions for carry-on luggage when travelling in France differ according to the airline. As a general rule, the size limit for your cabin luggage is 55 x 40 x 23 cm and a weight that varies between 5 and 10 kg.
What are the size limits for checked luggage for airlines ?
The maximum dimensions for checked luggage when travelling in France differ according to the airline. However, most airlines accept checked luggage up to a maximum of 158 cm (height + depth + width). The maximum accepted weight for checked luggage varies between 18 and 30 kg. It can therefore be very complicated to carry your luggage or parcel when travelling in France. It can also be very expensive. This is why we recommend our luggage and parcel shipping service in France.
What are the advantages for shipping luggage in or from France with Eelway ?
The transport of your parcel with Eelway will help you avoid the nightmare of a failed arrival with a lost suitcase, your surfboard broken in half, and the fear of theft or loss when travelling in the city. And not to mention all the airline restrictions on your luggage. Maximum weight and size, prohibited items... Fortunately, at eelway, we allow you to travel without constraint :
Ship up to 75 kilos per piece of luggage and sports equipment
Secure international logistics network
Real-time luggage tracking by email and SMS
No luggage size limit
No spawning of excess luggage
Customs formalities carried out on your behalf
Your luggage is sealed and insured
How does Eelway's shipment service work ?
Our online booking system allows you to easily book your door to door at any time of the day or night. A transfer of luggage and parcels from your departure home to your arrival home which makes this service a major asset for a smooth journey with fragile, heavy, bulky equipment.... Eelway is simple :
You entrust us with your luggage directly to your home, hotel...
You travel peacefully without stress and without your luggage
On arrival, you receive your luggage or parcels at your home or hotel of destination.
Your luggage and parcels are handled by renowned international transport company. For each destination you have three choices depending on the speed of delivery and the delivery rate. And, of course, your luggage is insured up to 1 000€ per unit. Moreover during all the transport we inform you by email of the progress of your property. That's also Eelway, total transparency for more trust.
How to ship your over-sized luggage and parcels to France ?
How to ship surfboard and kayak to France?
Water sports equipment is often very bulky and especially very fragile, surfboards are made of resin and can easily break. This is why we have created this door-to-door service in order to facilitate the transport of such objects and especially to avoid you an enormous stress. France has many advantages in water sports. Airlines can quickly overcharge bulky items, and their safety is poor. In addition, some airlines are not known for baggage security. The advantage of a door-to-door transport service for luggage and parcel like Eelway is that it will prevent you from breaking your back carrying all your suitcase and bulky items. Moreover, it is a practical service when you want to take a taxi in complete serenity when leaving an airport. Imagine taking a family taxi with bulky suitcases and bulky items that are impossible to load. This is why the door to door is the perfect service to overlook all transport problems and avoid a bad start to your stay.
How to send your golf club to France?
France has one of the best golf courses in the world. This makes France a very relevant destination for golf. The best world-class courses are: Le Bordes, Morfontaine, Spérone, Seignosse, golf du Touquet, Terre Blanche, Hossegor. Thus, the transport of golf clubs may not be possible with the help of a suitcase alone, given the number of clubs required to play correctly. Eelway therefore offers you to transport your golf club door-to-door so that you can use it and enjoy it to the full once you get there.
How to ship your bike to France?
To ship your bike to France or any other destination, it must be dismantled and packed. This will reduce the size of the package, make it easier to transport and improve the safety of your bike. In that way, you will enjoy your bike during your holiday in France and even use the same roads than the Tour de France.
Which items are prohibited to send in parcel to France ?
Many products and items are prohibited into the parcels that you send to France. Indeed, your parcel will be stoped and destroy if they find anything from the list into your parcel :
Medication
Perishable foods
Animal products
Aerosols
Cash, credit cards, debit cards
Dangerous goods
Hazardous products
The plants
Liquids
How to pack your parcel or luggage to France ?
Whether in France or any other region, it is important to to protect the contents of your luggage or parcel.
To properly pack your parcel, all you need is:
A solid container adapted to your parcel and luggage: cardboard box, solid suitcase...
Bubble wrap or rag or any other material to properly stabilize your package or your luggage or musical instrument and avoid shocks and vibrations during its shipment to France
Tape and a pair of scissors
A pen to stipulate the necessary warnings and an indication of the direction of your package and/or luggage in order to handle it with care
Your luggage and parcels are in all cases insured by Eelway and our service providers are known for their reliability.
What are the customs regulations in France ?
France, like any other country, has strict customs entry rules. Of course, we take care of these details, but it is important to know what it is possible or not to carry in your parcels and luggage. Thus it is forbidden for you to bring:
narcotic drugs, unless authorized by the Director General of the ANSM
products and objects of a paedophile nature
products containing dangerous substances
baby bottles or toys containing bisphenol A
asbestos
Counterfeit products of all kinds
Weapons
The importation into France of certain fruits and vegetables is prohibited due to phytosanitary risks.
Products of animal origin that are not from the European Union are prohibited.
The advantage of entering France without your luggage is that you do not need to declare everything you are carrying in detail, as we take care of the formalities for you. On condition that you respect the objects that are prohibited both on entry into France and in air transport in general. Indeed, upon entry into France, customs can check (for travellers outside the European Union):
The identity of the traveller
His luggage and goods
its vehicle
The customs officer is empowered to ask all kinds of useful questions to ensure the security of the territory.
Life in France:
For a holiday destination, France is perfectly appropriate, it is a destination very rich in landscapes, and in various activities. Whether you are a mountain dweller or a fan of the sandy areas, France is there to satisfy you. It is the second largest country in the world in terms of hotels. Indeed, France has an unimaginable number of hotels throughout its territory. It is a cultural country very rich in museums and historical sites. There is an abundance of things to do and see in France. Extreme sports, surfing, diving, jet skis, skis, hiking... at rest on the beach or in the land, France welcomes all types of travellers in search of a change of scenery.
When to go to France ?
France is a country that has 4 seasons: There are no better times to come, depending on what you want to do there. So, if you prefer winter and snow, you can go to France between December and March included, and as for the warmth and warmth, you can go to France from late May to mid-September.