Luggage Shipping to Germany
You will soon be flying or moving to
Germany
?
Can you easily send your luggage and bags to Germany?
Can you have your luggage shipped to Germany so you can travel hands-free? Yes ! Thanks to Eelway's door-to-door delivery service, you can travel without your heavy luggage and bulky suitcases. Eelway, a specialist in logistics and baggage storage, offers you the opportunity to transport your baggage to Germany, with ease. No need to travel with your luggage,
we ship it for you to your destination!
We work with the most internationally recognized carriers to send your personal belongings to Germany at affordable prices. Our customer service is available every day to help you shipping your excess baggage to Germany.
How to have your luggage delivered to Germany?
Go to our booking tool by clicking here. Find the baggage transport options to Germany that suits you best.
A carrier takes care of your personal belongings. You leave your luggage and bags (securely packed!) to our carrier, at the address given at the time of booking.
Travel light to Germany! Our carrier will take care of the delivery of your luggage in the best conditions. Be stress-free, your luggage is insured!
Receive your luggage once arrived in Germany. Sending your luggage to Germany has been as simple as that!
In short, to travel light to Germany, simply leave your luggage to Eelway and fly to Germany in serenity! Here are some tips to make sure that the transport of your luggage to Germany goes smoothly:
Be specific when booking. Feel free to contact our customer service if you need help. We speak English!
Pack your luggage and personal belongings properly. Your luggage will travel with other, sometimes heavier luggage and parcels.
Check on the customs website of Germany that what you want to have delivered to Germany is not prohibited.
How to book a luggage transport to Germany?
Nothing could be easier! Enter your baggage collection address during the booking process, as well as the delivery address in Germany. To do this, go to our
reservation section on our website
.
Shipping your luggage to Germany, how does it work?
In a few clicks, book the best luggage shipping delivery service to Germany!
You're moving to Germany
You plan to move from Germany or to relocate with your family to Germany. You want to take with you a large part of your belongings. Travel light and book a luggage delivery service with a certified carrier. Eelway manages the collection and the delivery of your luggage from A to Z.
You are going to study in Germany
If you are going to study in Germany in the next few months or years, it is important to feel like home! A luggage delivery service like Eelway will let you ship your essential belongings to Germany without any stress. With Eelway, no weight limit. Send as many items as you want to bring your universe to your new university.
You want an alternative to luggage storage facilities
While travelling, you will probably want to avoid storing your bulky luggage in lockers at a train station or in an airport. If you want to travel light, think about booking a luggage delivery service. It's easy to send your luggage to Germany. However, if you want to discover the Eelway luggage storage facilities nearby, click here :
Your airline allowance is too restrictive
Airlines often implement size and weight limits for your luggage. The baggage size regulations in the aircraft cabin are quite strict. When traveling with large luggage, airlines usually charge a considerable fee. If you want to avoid paying such a fee, consider shipping your luggage with Eelway. It will be an easy process and you will appreciate travelling light to Germany.
Travelling soon to Germany? Travel light. We ship your luggage for you.
No weight limit
Follow in real time
your luggage
Your luggage
is
sealed and
insured
What types of luggage can we ship for you to Germany?
When you are traveling from or to Germany, it is not always easy to bring your luggage with you. Indeed, bulky items are not the easiest to carry with you. Hopefully, Eelway ship your bulky items for you. From Germany, or to Germany.
How to pack your luggage or parcel to Germany ?
Your luggage, whether it is suitcases, leather luggage, bicycles, golf clubs and other sports or musical equipment, will be sent with care. But if you want to ship fragile luggage to Germany, consider protecting it in cardboard boxes, and use the best solid elements to secure the inside of your parcel. For example, fill with newspaper board or polystyrene to avoid transport vibrations.
We took care of their luggage
Thank you to the Eelway staff who assisted us from booking to actual pick up... special thanks to Michael, our assigned concierge, who was so nice and made sure our luggages were safe.
Accurate and punctual at a really affordable cost given the service they provide. To be recommended. I experienced it yesterday. Quick and easy booking. Constant information.
Our partners and institutional clients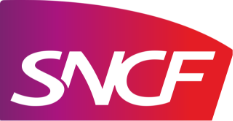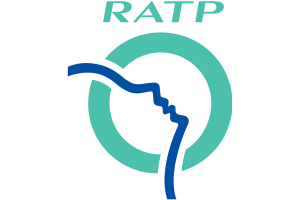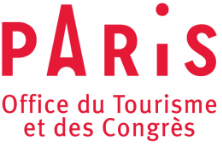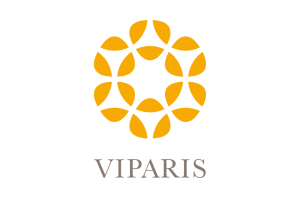 About Germany :
Germany, or Federal Republic of Germany, is a country in Central Europe. This country ranks fourth in terms of world power. It is also the most populous European country in the world. With 4 major metropolitan areas of more than 1 million inhabitants (Berlin, Hamburg, Munich and Cologne) and a total population of 83 million inhabitants. Angela Merkel has been Chancellor of this country since 2014. Berlin, the capital of Germany, has an extremely developed transport network. With many subway, tramway and bus lines. Germany is made up of 16 federal states. In 2017, Germany recorded a total of about 37 million tourists and more than 80 million overnight stays. Positive growth figures that express the real tourist potential of this country. This growing mass tourism expresses the need for external services to assist travelers. Thus, we at Eelway have decided to help these passengers by offering a service for the transport of luggage, parcels and bulky objects from door to door. This luggage and parcel delivery service in Germany will allow you to avoid worrying about your luggage or other bulky items during your trip so that they will run smoothly and without stress or tension. Entrust us with your parcels and luggage, we take care of the shipping in Germany.
What are Germany's 4 favorite destinations ?
Berlin: Berlin is the capital of the country. Famous for its many historical monuments, operas and artists, this city fascinates both for its past and its nightlife as well as for its size. Berlin is equivalent to 7 times Paris.
Munich: Munich is the flowered city of Germany, 30% of its surface area is covered with parks and green spaces. The old town as well as the most modern are worth a visit, if you want to fully enjoy the local culture, you can go there during the Oktoberfest.
Cologne: Cologne is a miniature Berlin, a city with 12 Romanesque basilicas and the Cathedral as the most beautiful in Germany.
Frankfurt: If you want to go to Germany for business, you should go to Frankfurt. Indeed, despite a less strong cultural capital than its elders, this city has many monuments and an incredible financial center.
What to do in Germany ?
Leipzig : Leipzig is a city of art and culture. The city has several impressive buildings, such as the Napoleonic monument for the Battle of the Nations and "Reichsgericht", the old High Court of the Reich. It's also an historic music city where famous composers such as Bach, Richard Wagner and others are produced.
The Rhin Valley : The Rhine Valley is a spectacular geological formation that includes more than 40 medieval castles and magnificent vineyards. You can take a cruise there to discover the beauty of the centre's landscapes.
Neuschwanstein : It is one of the most photographed tourist sites in Europe. Neuschwanstein Castle, built in 1800 as a retirement home, is located on a cliffside. A breathtaking landscape.
Why sending your luggage to Germany?
When you move to Germany :
Moving to Germany is a very common occurrence, especially when it comes to more than 10 million foreigners out of 83 million people living in Germany. Moving causes a lot of constraints, indeed it is not uncommon to unpack your boxes and find fragile goods that are completely broken. In addition, if you move by air, it is very likely that these delicate objects will also be damaged. This is one of the reasons why Eelway has set up its door-to-door transport service in order to provide its customers with a better handling of goods.
You are going to study in Germany :
Eelway delivers your luggage door to door to help you succeed in your year of study in Germany. Thanks to our competitive rates and our negotiations with renowned international carriers, we will send your luggage and parcels quickly and cheaply to Germany. This way students can afford to carry everything they want to spend an optimal year of study.
In order to transport your favourite sports or leisure equipment to Germany :
Germany is a very large country and it is possible to do a lot of different sports. So, if you want to bring delicate or very bulky equipment during your holidays, your studies, your move, we can take care of it and deliver it to you door to door. Whether it is a bicycle, a kayak, a paragliding sail... everything can be shipped safely.
To travel serenely in Germany :
Carrying many suitcases, sports equipment... can be quite complicated. In addition, airlines are extremely demanding and strict with regard to heavy and bulky objects in luggage compartments. Rates can skyrocket and ruin your vacation by consuming all your budget. In addition, imagine arriving in a foreign country with large suitcases and sports equipment. You couldn't transport it with a single taxi, and again it would become very expensive. So to avoid overspending and unnecessary pressure, we recommend that you use our Eelwaydoor-to-doorshippingservice.
In order to limit luggage costs during your flight
Indeed, airlines charge you a high price for extra luggage and suitcases when travelling by plane. In addition, the dimensions of cabin and hold luggage are highly regulated. It can therefore be very complicated and expensive to bring back large and heavy luggage by plane.
What are the size limits of airlines for cabin baggage?
The maximum dimensions for cabin luggage when travelling in Germany vary depending on the airline. As a general rule, the size limit for your cabin luggage is 55 x 40 x 23 cm and a weight that varies between 5 and 10 kg.
What are the size limits of airlines for checked luggage ?
The maximum dimensions allowed for checked luggage when travelling in Germany differ according to the airline. However, most airlines accept checked luggage up to a maximum of 158 cm (height + depth + width). The maximum accepted weight for checked luggage varies between 18 and 30 kg. It is therefore a difficult task to carry your luggage or parcel when travelling in Germany. It can also be very expensive. That is why we recommend to send your bag to Germany with Eelway.
What are the advantages of Eelway's luggage and parcel delivery service in Germany and the size and weight limits for shipping luggage and parcels ?
The international transport of
Eelwayluggage
and
door-to-door
parcels will allow you to travel serenely but above all not to worry and force you to arrive by carrying heavy and bulky luggage and sports equipment. You will only have to go back to your accommodation and wait a very short time before receiving your belongings. This is a reliable and fast parcle shipping service that allows you to send a parcel to Germany and exceed the constraints imposed by airlines. At
Eelway
, we wish the best for our travelers, as well :
Send up to 75 kilos per piece of luggage and sports equipment
Your package and luggage are insured
Secure international logistics network
Real-time baggage tracking by email and SMS
No luggage size limit
No excess luggage charges
Customs formalities carried out on your behalf
Your luggage is sealed and insured
You can transfer as many units as you want, all door-to-door, when you want and where you want.
How does the luggage and parcel delivery service work in Germany ?
Our online booking system allows you to book your door-to-door bag shipping in Germany at any time of the day or night. A shipment of luggage and parcels from your departure home to your arrival address, which makes this luggage shipping service a major asset for a smooth journey with delicate, heavy and voluminous packages.... Eelway is above all simplicity :
You entrust us your luggage or parcel directly to your home, hotel...
You travel peacefully without stress and without your luggage
On arrival, you will pick up your luggage or parcels at your home or hotel of destination.
Your luggage and parcels are sent by two transport companies: DHL or FEDEX. For each destination you have three choices depending on the speed of delivery and the delivery rate.
Are my packages and luggage shipped by Eelway protected ?
The luggage you send to Germany is insured up to €1,000 per unit at no extra cost. In addition, during the entire transport process we will inform you by email of the progress of your parcel. That's also Eelway, total transparency for more trust.
How to ship your luggage and parcels oversized for airlines in Germany?
Ship a Paddle or Kayak to Germany
Water sports equipment is often very bulky and especially very delicate, paddle boards are large and can break very easily. That's why we have created this paddle board shipping service in Germany to make it easier to transport these items and to avoid unnecessary stress. Airlines can quickly increase the prices of large items, and their safety is poor. Moreover, once there, it is difficult to find a taxi big enough to bring in your suitcase and especially a paddle board or kayak. The risk of breaking it yourself cannot be ruled out. That is why the delivery of paddle boards in Germany is the perfect service to fly over all transport problems and allow you to have a pleasant start to your stay.
Send your golf clubs to Germany
Germany is an excellent country to play golf in. Indeed there are many magnificent grounds in large spaces in the middle of nature. When you are a passionate and a serious golfer at the very least, you can't just bring two clubs. Indeed, golf is a technical sport that requires many different clubs in order to adapt its stroke as well as possible. That's why we advise you to use our door-to-door transport service so that you don't get surprised by the surprise charges once you arrive at the airport.
Have your bike transported to Germany :
Germany is a country that is very favorable to cycling, cities are moved in and designed for cyclists. For mountain biking, Germany is also a great country, in fact there are many green spaces, mountain paths... Our door-to-door transport service will allow you to transport your bike safely and easily.
Which items are prohibited in your parcel to Germany ?
There are some restrictions when sending parcel or luggage to Germany for security reasons. Here is the list below :
Medication
Perishable foods
Animal products
Aerosols
Cash, credit cards, debit cards
Dangerous goods
Hazardous products
The plants
Liquids
How to pack your parcel to Germany ?
During a door-to-door shipment, it is important to properly pack your package in order to best protect the contents of your luggage or package. So you need :
A solid container adapted to your parcel and luggage : cardboard box, solid suitcase...
Bubble wrap or rag to secure your package or luggage and prevent it from moving and getting damaged during transport
Scotch tape and a pair of scissors
A pen to stipulate " warning " as well as the direction of your package and/or luggage
Your luggage and parcels are in all cases insured by our services and our service providers are known for their reliability.
What are the customs rules in Germany and what items are prohibited from entering the country ?
Germany, like any other country, has strict customs entry rules. It is therefore prohibited to send and/or transport the entire list below within the country :
counterfeits
paedophile products : "objects of any kind containing images or representations of minors of a pornographic nature".
asbestos or products containing it, with the exception of those referred to in Article 7 (Decree of 24 December 1996)
products containing certain hazardous substances (e.g. lead salts, nickel)
plants, plant products and other products (bark, seeds, soil and growing media)
animal foodstuffs or food of animal origin which are subject to prohibitions
polycarbonate baby bottles made from propane, also known as bisphenol A
the skins or furs of cats and dogs and any products containing them...
In order to optimize our Eelwaydoor-to-door shipping service, we take care of customs formalities for you! In order to make the traveller's life as easy as possible. Provided that the objects that are prohibited both on entry into Germany and in air transport in general are respected.
What are the other ways to send luggage to Germany ?
Send by sea freight and container :
Sea freight transport is an economical way to send your packages abroad, however, it is an export method with very long delays, so it is not the best way to receive your kayak in time for your holidays.
An international move :
International relocation by specialized companies is an excellent way to transfer a very large volume of business from one country to another. However, this is a particularly expensive method given the different means of transport that need to be used, and the distance.
Send by air freight :
Air freight is certainly the most efficient and fastest means of transport and export, but not necessarily the most respectful of fragile products and is above all a very expensive means of transfer.
Life in Germany :
Germany is a country where it is very interesting to live! Indeed, the quality of life is high and the cost of living is lower than in countries like France, England, Belgium... In addition there are many job opportunities. Traditional German cuisine is made from ingredients that are often very basic, it is particularly known for its famous sauerkraut. Living in Germany is simple but prices tend to increase quickly as they do all over the world. This is why many Germans prefer to rent. As for food, you will be charged much less for shopping.
When to go to Germany ?
Germany has 4 seasons like most European countries. This country is in northwestern Europe, the winter can be very cold and the summer mild and hot. Everything depends on your preferences, indeed the atmosphere in winter is not at all the same as in summer, both have their advantages.
See you soon at Eelway !