Luggage Shipping to Australia
You will soon be flying or moving to
Australia
?
Can you easily send your luggage and bags to Australia?
Can you have your luggage shipped to Australia so you can travel hands-free? Yes ! Thanks to Eelway's door-to-door delivery service, you can travel without your heavy luggage and bulky suitcases. Eelway, a specialist in logistics and baggage storage, offers you the opportunity to transport your baggage to Australia, with ease. No need to travel with your luggage,
we ship it for you to your destination!
We work with the most internationally recognized carriers to send your personal belongings to Australia at affordable prices. Our customer service is available every day to help you shipping your excess baggage to Australia.
How to have your luggage delivered to Australia?
Go to our booking tool by clicking here. Find the baggage transport options to Australia that suits you best.
A carrier takes care of your personal belongings. You leave your luggage and bags (securely packed!) to our carrier, at the address given at the time of booking.
Travel light to Australia! Our carrier will take care of the delivery of your luggage in the best conditions. Be stress-free, your luggage is insured!
Receive your luggage once arrived in Australia. Sending your luggage to Australia has been as simple as that!
In short, to travel light to Australia, simply leave your luggage to Eelway and fly to Australia in serenity! Here are some tips to make sure that the transport of your luggage to Australia goes smoothly:
Be specific when booking. Feel free to contact our customer service if you need help. We speak English!
Pack your luggage and personal belongings properly. Your luggage will travel with other, sometimes heavier luggage and parcels.
Check on the customs website of Australia that what you want to have delivered to Australia is not prohibited.
How to book a luggage transport to Australia?
Nothing could be easier! Enter your baggage collection address during the booking process, as well as the delivery address in Australia. To do this, go to our
reservation section on our website
.
Shipping your luggage to Australia, how does it work?
In a few clicks, book the best luggage shipping delivery service to Australia!
You're moving to Australia
You plan to move from Australia or to relocate with your family to Australia. You want to take with you a large part of your belongings. Travel light and book a luggage delivery service with a certified carrier. Eelway manages the collection and the delivery of your luggage from A to Z.
You are going to study in Australia
If you are going to study in Australia in the next few months or years, it is important to feel like home! A luggage delivery service like Eelway will let you ship your essential belongings to Australia without any stress. With Eelway, no weight limit. Send as many items as you want to bring your universe to your new university.
You want an alternative to luggage storage facilities
While travelling, you will probably want to avoid storing your bulky luggage in lockers at a train station or in an airport. If you want to travel light, think about booking a luggage delivery service. It's easy to send your luggage to Australia. However, if you want to discover the Eelway luggage storage facilities nearby, click here :
Your airline allowance is too restrictive
Airlines often implement size and weight limits for your luggage. The baggage size regulations in the aircraft cabin are quite strict. When traveling with large luggage, airlines usually charge a considerable fee. If you want to avoid paying such a fee, consider shipping your luggage with Eelway. It will be an easy process and you will appreciate travelling light to Australia.
Travelling soon to Australia? Travel light. We ship your luggage for you.
No weight limit
Follow in real time
your luggage
Your luggage
is
sealed and
insured
What types of luggage can we ship for you to Australia?
When you are traveling from or to Australia, it is not always easy to bring your luggage with you. Indeed, bulky items are not the easiest to carry with you. Hopefully, Eelway ship your bulky items for you. From Australia, or to Australia.
How to pack your luggage or parcel to Australia ?
Your luggage, whether it is suitcases, leather luggage, bicycles, golf clubs and other sports or musical equipment, will be sent with care. But if you want to ship fragile luggage to Australia, consider protecting it in cardboard boxes, and use the best solid elements to secure the inside of your parcel. For example, fill with newspaper board or polystyrene to avoid transport vibrations.
We took care of their luggage
Thank you to the Eelway staff who assisted us from booking to actual pick up... special thanks to Michael, our assigned concierge, who was so nice and made sure our luggages were safe.
Accurate and punctual at a really affordable cost given the service they provide. To be recommended. I experienced it yesterday. Quick and easy booking. Constant information.
Our partners and institutional clients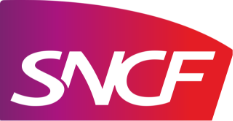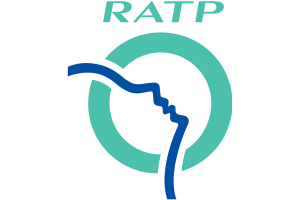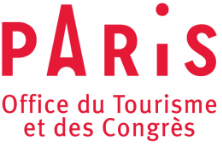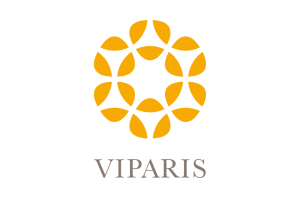 About Australia:
Australia is a very large country in the southern hemisphere. Australia covers most of Oceania. This country is governed by a system of liberal democracy, the national language is English. It is a very attractive destination, particularly because of the great diversity of its landscapes and regions, and the many very special animal species often found in open spaces. Especially in the country's 500 national parks, a world record. Each year, Australia welcomes just over 7.5 million foreign tourists. A figure that is constantly rising. In order to accompany them as best as possible on their journey, we at Eelway have decided to help these travelers by offering a service that transports luggage, parcels and bulky objects from door to door. This service of shipping luggage and parcels to Australia will allow you to avoid taking care of your luggage or other bulky objects during your journey so that they run stress-free. Entrust us with your parcels and luggage, we take care of the transfer of your parcels to Australia.
What are Australia's 4 most popular destinations?
Sydney : This city shines throughout the world, particularly through its majestic opera house. It's beautiful, easily accessible beaches and Australia's iconic monuments are the city's greatest assets.
Perth: Perth is defined as the state capital, the sunniest city in Australia and the most isolated metropolis in the world. The people of Perth will tell you that the best beaches in Australia are here.
Darwin: Contrary to popular belief, this city is not dull and uninteresting, it is indeed a young and dynamic destination
Brisbane: Brisbane is Australia's third largest city after Sydney and Melbourne. Brisbane is also the capital of the state of Queensland. A dynamic city, with many activities, magnificent buildings. A semblance of New York.
What to do in Australia?
Overflying the Coral Reef: Known throughout the world, this coral reef is a wonder to the eyes but unfortunately threatened by ocean pollution.
Diving: The aquatic fauna and flora in Australia is very developed and above all very rich. Corals and fish are beautiful in color and shape.
Observing White Sharks: Known for its diverse flora and fauna, Australia is best known for its seabed, which is home to a highly developed predator population. If you are looking for an unbeatable activity in terms of sensations, you can try diving in a cage and observe the great white sharks.
Discover Sydney: Sydney is the city not to be missed in Australia. Its skyscrapers, its boat rides, its beaches, its monuments, its parks, there are a multitude of interesting activities. You will not be disappointed.
Why shipping your bag to Australia?
When you move to a new country:
To achieve the goals of your new life, you already need to start by travelling with peace of mind. What to do when airlines do not accept to transport luggage and bulky parcels ? Thanks to Eelway, you can easily and quickly transfer your business to Australia.
You are going to study in Australia:
Eelway exports your luggage door-to-door to help you succeed in your student year in Australia. Thanks to our competitive average rates and our negotiations with renowned international carriers, we will ship your luggage and parcels quickly and cheaply to Australia.
To send your favourite sports or leisure equipment to Australia:
If you travel to Australia to practice your favorite sport, we will send you your bulky packages. We can ship your surfboard, but also send your musical instrument, piano, golf clubs...
To travel serenely to Australia :
You will start your journey in Australia without any extra weight and without worrying about the stress of your luggage. We will therefore ship your package door to door very quickly.
In order to cope with the stress of lost luggage lost by airlines :
Indeed, in Australia, luggage losses are recurrent given the tourist and local influx at airports... And the same is true for flights in luggage. That is why our services are there to address these problems. Eelway transfer your luggage to Australia by picking it up at your door and delivering it to the address you want and when you want it. Because taking a taxi with your suitcases and a surfboard is not easy, it is obvious that a service like ours helps the smooth running of a trip. You will be in the best conditions to enjoy your trip to Australia.
In order to limit luggage costs during your flight :
Airlines very quickly overcharge packages, luggage and bulky bags. If your suitcase exceeds the authorized weight by 500g, you will have to pay full price. It is therefore all the more complicated to ship very largepackages.
What are the size limits of airlines for cabin luggage?
The maximum size for carry-on luggage when travelling in Australia varies depending on the airline. As a general rule, the size limit for your cabin luggage is 55 x 40 x 23 cm and a weight that varies between 5 and 10 kg.
What are the size limits of airlines for checked luggage ?
The maximum size for checked luggage when travelling in Australia varies depending on the airline. However, many airlines allow checked luggage up to a maximum of 158 cm (height + depth + width). The maximum accepted weight for checked luggage varies between 18 and 30 kg. It can therefore be very complicated to carry your luggage or parcel when travelling to Australia. It can also be very expensive. We recommend our door-to-door transfer service in Australia.
What are the benefits of Eelway's luggage and parcel shipping service in Australia and the size and weight limits for sending luggage and parcels?
International transport of Eelway luggage and door-to-door parcels will spare you the nightmare of a failed arrival with a lost suitcase, an unbreathable heat to pull your luggage, and the fear of theft when travelling in the city. And not to mention all the airline restrictions on your luggage.
Fortunately, at Eelway, we allow you to travel without constraint :
Send up to 75 kilos per piece of luggage and sports equipment
Your package and luggage are insured
Secure international logistics network
Real-time luggage tracking by email and SMS
No luggage size limit
No excess luggage charges
Customs formalities carried out on your behalf
Your luggage is sealed and insured
For students and professionals, our service can be very efficient, easy and practical. You can send as many units as you want, door to door, whenever you want and wherever you want.
How does the luggage and parcel service work in Australia ?
Our booking engine allows you to book your luggage transfer to Australia at any time of the day or night. A transfer of luggage, parcels and bag from your departure home to your arrival address, which makes this service a major asset for travelling quietly with fragile, heavy, bulky items... Eelway is above all simplicity:
You entrust us with your luggage or parcel directly to your home, hotel...
You travel peacefully without stress and without your luggage
On arrival, you receive your luggage or parcels at your home or hotel of destination.
Your luggage and parcels are sent by two transport companies: DHL and FEDEX. For each destination you have three choices depending on the speed of delivery and the delivery rate.
Are my packages and luggage sent by Eelway protected ?
The luggage you give us is insured and secured up to €1,000 per unit at no extra cost. In addition, during the entire shipment we will inform you by email of the progress of your luggage. That's also Eelway, a guaranteed transparency for more trust.
How to ship your luggage and parcels out of format for airlines in Australia ?
Ship your surfboard or kayak to Australia :
Australia is the land of surfing, waves and mythical spots in 28° waters all year round. Unfortunately the surfing equipment but aquatic in general is fragile and bulky. Airlines can quickly overcharge large items, and their safety is not 100% guaranteed. Moreover, once there, it is difficult to find a taxi big enough to bring your suitcase and especially a surfboard or a canoe kayak. The risk of breaking your equipment yourself cannot be ruled out. That's why the delivery of surfboards to Australia is the ideal service to avoid all transportation problems and avoid a bad stay.
Australia also has majestic golf courses of international renown. Thus, the transport of golf clubs can be quite justified, as its equipment is often of better quality than the rental equipment. But the transport of this equipment is impossible with the help of a single suitcase given the number of clubs needed to be able to play correctly. Eelway therefore offers you to transport it home from your golf clubs so that you can fully enjoy it once you get there.
Have your bike transported to Australia :
Australia is an extremely large and beautiful country, it is not uncommon to see people doing road trips by bike on the Australian coast... if you want to enjoy it during your stay, if you want to resell it or even if you want to participate in a competition, Eelway is here to send your bike quickly and carefully rather than fighting with your airline and pay huge fees. To deliver your bike to Australia or any other destination, it must be dismantled and packed. This will reduce the size of the package and make it easier to transport.
What items are prohibited by parcel in Australia ?
There are some restrictions when sending packages or luggage to Australia for security reasons. Here is the list below:
Medication
Perishable foods
Animal products
Aerosols
Cash, credit cards, debit cards
Dangerous goods
Hazardous products
The plants
Liquids
How to pack your packages to send your luggage and parcels to Australia ?
For baggage transfers in Australia, it is important to properly pack your package in order to best protect the contents of your baggage or package. So you need:
A solid base adapted to your parcel and luggage: cardboard box, solid suitcase...
Bubble wrap or rag to secure your package or luggage and prevent it from moving and getting damaged during transport
Scotch tape and a pair of scissors
A pen to stipulate "delicate" as well as the direction of your package and/or luggage
What are the customs rules in Australia and what items are prohibited from entering the country ?
Customs rules decide what can and cannot be imported into a country. It is therefore prohibited to send and/or transport the entire list below within Australia :
Fresh fruit and vegetables and meat products.
Any kind of weapons, firearms or fireworks / explosives
Clothing, footwear or camping equipment contaminated by soil, mud or clay
Prescription drugs, unless you have a prescription on your behalf for each drug. Steroids must also be reported. Over-the-counter medications, such as aspirin or paracetamol, do not need to be reported.
Cigarettes or alcohols whose quantity and volume of alcohol exceeds the deductible limits in Australia
Coral, ivory or traditional medicine products
Amounts over AUD 10,000 must be reported, including cheques, cash and money orders.
The advantage of entering Australia without your luggage is that you do not need to declare everything you are carrying in detail, as we take care of the formalities for you. Provided that you respect the items that are prohibited both on entry into Australia and in air transport.Indeed, upon entering Australia, the traveller is required to:
account for the goods it transports
pay the mandatory duties and taxes on the goods transported
comply with exchange control formalities
What are the other ways to ship luggage to Australia ?
Send by sea freight and container shipping :
Sea freight transport is an economical way to send your packages abroad, however, it is an export method with very long delays, so it is not the best way to receive your kayak in time for your holidays.
An international relocation :
International relocation by specialized companies is an excellent way to transfer a very large volume of business from one country to another. However, this is a particularly expensive method given the different means of transport that need to be used, and the distance.
Send by air freight :
Air freight is certainly the most efficient and fastest means of transport and export, but not necessarily the most respectful of fragile products and is above all a very expensive means of transfer.
Life in Australia :
The Australian population is very relaxed and welcoming. With the lowest population density in the world, Australia is the country of good living in almost all major cities. The cost of living is high but if you go to Australia to work, the wages are quite high, which helps to rebalance. Nevertheless, meat is cheaper in Australia, but cheese and wine are more expensive. On average, the salary of an adult working full time is 1046€ per week.
When to go to Australia ?
Winter and summer are reversed between Australia and the rest of the world, so the most favorable climate to travel to Australia is December to March and the coldest June to August. Nevertheless, temperatures remain above 15° on average throughout the year.