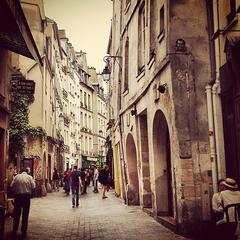 Luggage storage 4th arrondissement of Paris
Do you want to fully enjoy these few hours in Paris? It would not be very practical to travel in the streets of the 4th arrondissement of Paris with your luggage. To avoid this situation, Eelway offers you its custom-made baggage locker servicestrong> that goes beyond the rental of a simple cassette.
When you stop over in a big city like Paris, our first concern is with your luggage. When getting off the bus, train or plane, you don't have to stay in a nearby café to keep your luggage, as you can do things differently by visiting the 4th arrondissement with our Eelwayluggage services. You can visit the Centre national d'art et de culture Georges-Pompidou, the Cathédrale de Notre-Dame de Paris, the Ile de la Cité or the place des Vosges by entrusting your belongings to the conciergerie de bagages of Eelway.
How does it work? For a lighter visit, entrust your luggage to our luggage concierge service. Your personal belongings will be collected, sealed and delivered to the address you have specified. You will not have to drop off and pick up your luggage in a cassette because our service consigne luggage offers to pick it up and take it back to the places you want (station, airport, home, hotel...).
Our staff at the luggage service can pick up your belongings at your home, at your hotel, at the RATP metro station at the Cité or at the Hôtel de Ville on lines 1, 4, 7 and 11 or anywhere in the 4th arrondissement of Paris. You can enjoy these few hours by strolling through the streets of the small districts on the right bank of the Seine.
Eelway's luggage servicesstrong> will save you time and bring you peace of mind. You will not have to stress for the safety of your personal belongings. Find our service of luggage locker in Le Marais.
Enjoy every moment of your discovery in the City of Light, especially in the 4th arrondissement, and entrust your luggage to the Eelway baggage checkpoint. Book your luggage service now !
Eelway luggage storage in 4th arrondissement of Paris. Professionals looking after your luggage.
Storage available
7 days a week,
24 hours a day
Your luggage
is
sealed and
insured
English speaking
support
7 days a week
Enjoy the Eelway luggage storage at 4th arrondissement of Paris
We took care of their luggage
Wow! I never knew such service existed! We were stuck with 5 bags that we would have had to take on a day tour if we hadn't discovered Eelway! I googled "baggage storage options in Paris" and I found Eelway! Lucky us! I was immediately greeted on a live chat and in a very short time we had everything worked out! We left our bags at our hotel the next morning, went on our day tour, returned to a different hotel that night and our bags were there waiting for us! Seamless! There was always someone ready to chat or email when I had a question or a concern. They were very responsible! They messaged me when the bags were picked up and when they were dropped off! It was so convenient and comforting knowing someone was taking care of our stuff. Thank you, Eelway! Your service is very appreciated!
My weekend was easy and luggage free thanks to the amazing staff of Eelway! They were punctual, responsive, and easy to work with! The pick up/drop off was so easy with communication through WhatsApp. When I went to the wrong spot - they came to me! Would use this service again.
Our partners and institutional clients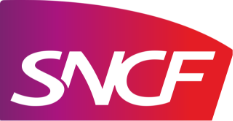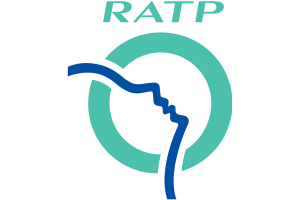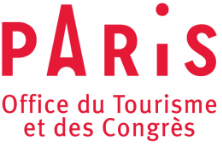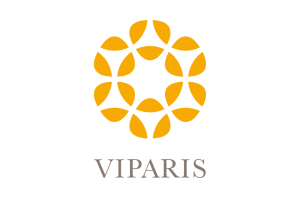 Looking for more than luggage storage at 4th arrondissement of Paris?