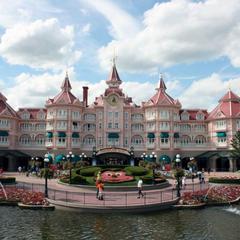 Luggage storage Disneyland Paris
You can find lockers at the entrance of the Disneyland Park and Walt Disney Studios Park but they are not secured nor insured. Also, be aware that the parks ar highly frequented so you will have to wait a long line before dropping off or taking your bags.
In some stations and airports you can still find luggage storage services, but be very careful because it can be expensive and you will not get any compensation is your luggage is stolen, lost or damaged. Eelway is the best solution for your luggage in Disneyland Paris.
You do not have to worry about looking for a storage or coming back to take your bags before they close. You do not need to carry the bags yourself and you can be sure that nothing will ever happen to your belongings. Our service is 100% tailored to suit your needs, all you have to do is enjoying your stay! Next to Disneyland Paris, you can also use our service here: CDG Airport Luggage Storage and Marne-la-Vallée Train Station Luggage Lockers.
Eelway luggage storage in Disneyland Paris. Professionals looking after your luggage.
Storage available
7 days a week,
24 hours a day
Your luggage
is
sealed and
insured
English speaking
support
7 days a week
Enjoy the Eelway luggage storage at Disneyland Paris
We took care of their luggage
Thank You, super services, people easy to speak with, they answer all your questions and handle unexpected computer issues with competence. Always on time and smiling you contributed to make us have a great stay in Paris an Disneyland without wasting time with our bags. Thank you for your availability and for welcoming us.
Top service. We were able to enjoy our stay in Paris without being worried about our luggage. Picked up at our arrival in the airport and delivered at the concierge service our hotel in Disneyland. Best service.
Our partners and institutional clients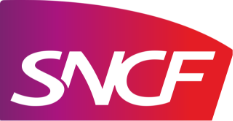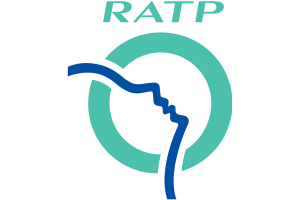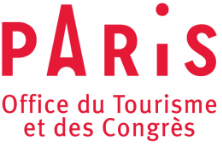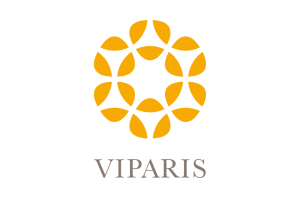 Looking for more than luggage storage at Disneyland Paris?
Why store your luggage in Disneyland Paris?
Disneyland Paris accepts visitors with a luggage (a suitcase, bag) however, can you really see yourself visiting and enjoying the park with your bulky and tiring luggage ? You couldn't even do the attractions, and if it were a busy day, you'd be in trouble to walk without hitting all the visitors to Disneyland. That is why we recommend that you use our luggage storage services. This way your belongings will be safe, no risk of theft, loss and damage...
What can we store in the luggage lockers of Disneyland Paris?
At Eelway, there is no prescribed size for the bags and luggage you wish to store. For 10€ per unit over a period of 24 hours, we accept all your cases. This is a single rate applied to all our luggage lockers. You can also opt for a higher level service by choosing a concierge who can take care of your luggage if you do not wish to do so before your day/stay at Disneyland Paris. Customer service is always available, which allows for a certain flexibility of schedules. Totally secure, we store your luggage in a space to which only our teams have access. No risk of theft or loss of your ticket to recover them. You can also find our service in nearby stations and airports: luggage lockers in Marne-la-Vallée and luggage lockers in Roissy-Charles de Gaulle CDG.
Does Disneyland Paris have its own luggage locker ?
The attraction park has a luggage locker in the enclosure. However, the conditions are very different from Eelway's luggage storage. In this Disneyland luggage, prices vary according to the size and weight of your bag or suitcase. Moreover, be careful because the waiting time can be very long and the number of traps is limited. All you have to do is arrive a little late and find yourself in a huge queue. You should therefore plan other safer ways in which you can be sure that you have space and security (including insurance) at the top of the range. Disneyland Paris locker prices : - Small locker: 6,00€ - Average locker: 8,00€ - Large locker: 10,00€ The Walt Disney locker is open only by high traffic and its hours are strict: 10am-5pm.
What are the rush hours of Disneyland Paris ?
Disneyland Paris is the most visited park in France. And one of the first in Europe ! However, it is very difficult to really enjoy your day when each attraction requires you to queue for at least 1 hour. And your stay can turn into a living hell if you have your suitcases or a big bag that may prevent you from accessing many sensational attractions but also access to some shows that do not have enough space to allow your belongings to fit into the ranks. To help you, here is the link that will take you directly to the data concerning the levels of traffic : Traffic at Disneyland Paris It is important to know the dates so that you can organize yourself as well as possible, especially in terms of luggage storage. Choose your dates, arrival times and plan your trip as well as possible: → attraction park and vice versa.
How to get to Disneyland Paris from the centre of the capital ?
If you arrive at a station in the centre of Paris, you have the possibility to use (after reservation) any hotel nearby. As soon as you are free of your luggage, suitcases, parcels and bulky bags, you can reach Disneyland Paris in no time at all ! Here are different ways to get to and from Disneyland Paris from the city centre or to the city centre: Shuttle Disneyland Paris express : There are two different shuttles that will take you to Disneyland Paris : Shuttle 1 has three starting/passing points : Gare du Nord, Opéra and Châtelet Shuttle 2 will leave the Eiffel Tower non-stop. Book your tickets here Departure times :
North station: 8:20 am 83, rue de Maubeuge
Opera: 8:30 am 8, place de l'Opéra
Châtelet: 8:45 am 1, place du Châtelet
Eiffel Tower: 8:10 am 14-16, rue Jean Rey
Arrival of the two shuttles at around 10am
Return in the evening at 8:30 pm from Disneyland Paris
Any loss of objects in these shuttles cannot be insured ! It is advisable to store your luggage and bags before boarding these shuttles to avoid forgetting and theft. The RER A takes you to Disneyland Paris in 35 minutes from the RER A station in the centre of Paris. A station serves the park and hotels Marne-la-Vallée/Chessy and you are 2 minutes walk from the Parks ! Our concierges will meet you at the station or in your hotel on Disneyland premises to pick up or drop off your suitcase. Take off on a magical journey through five fantastic Lands, full of attractions, shows and parades. And all without luggage! Extend the experience by using Eelway : your concierge will drop off your luggage directly at Disneyland or at the airport/train station in Paris when you have to leave the park.
What are the hotels in Disneyland Paris ?
If you wish to spend several days at Disneyland Paris, the hotels reserved for this purpose will be happy to welcome you ! However, these hotels only open their rooms at 3pm on the day of your arrival, so all you need is a suitcase and luggage of all kinds to avoid enjoying the first few hours of your stay. That is why our luggage locker service mentioned in the previous point will allow you to directly enjoy the park and its follies. Here is a small overview of the hotels present at Disneyland Paris :
Disneyland Hotel
Disney's Hotel New York - The Art of Marvel
Disney's Newport Bay Club
Disney's Sequoia Lodge
Disney's Hotel Cheyenne
Disney's Hotel Santa Fe
The above hotels belong directly to Disneyland Paris. They are upscale and offer prices that not everyone can afford. But don't worry, the partner hotels not far from the park are there to satisfy visitors on a reduced budget !
Vienna House Dream Dream Castle Hotel
Vienna House Magic Circus Hotel
Radisson Blu Hotel
Adagio Marne-la-Vallée Val d'Europe
Algonquin's Explorers Hotel
Kyriad Hotel
Hotel l'Elysée Val d'Europe
B and B Hotel
What are Eelway's safety criteria ?
At Eelway, we have an essential mission, to take care of your luggage!
Caretakers selected and trained by Eelway
Sealed and secured luggage upon pick-up
Luggage insured by Helvetia Assurances
FAQ
Can you store luggage near Disneyland Paris?
Luggage lockers are available at the entrance of Disneyland Park. However, the lockers can be full. It is preferable to book online. It is also possible to book luggage transport from Disneyland to your hotel in Paris on our website.
What is the price to store your luggage in Disneyland?
Disneyland locker prices vary according to the size of the luggage: from 6 to 10€ per luggage. However, it is possible to book lockers online near the park with Eelway.
What can you store in Disneyland?
It is possible to store bags and suitcases in the Disneyland locker. For larger formats, it is preferable to contact our services beforehand.
Where are the luggage storage in Disneyland?
They are located at the entrance to the main park or in the immediate vicinity of the park.