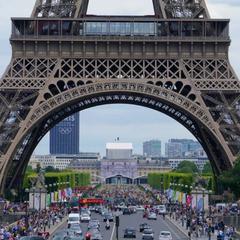 Luggage storage near Eiffel Tower
You will soon go to the Eiffel Tower and you want to free yourself from your luggage and luggage? As indicated on the official website of the Eiffel Tower "Is there a luggage deposit or left-luggage at the Eiffel Tower? "The Eiffel Tower does not have a luggage deposit or luggage lockers". In addition, the official website gives us a list of the elements that are prohibited from entering the Eiffel Tower:
weapons and ammunition
explosive, flammable or volatile substances
blades that may constitute a weapon dangerous to the safety of the public and personnel
tools (in particular cutter, screwdriver, pliers...)
all excessively heavy, bulky or foul-smelling objects
packages or luggage of excessive size (at the discretion of the officials carrying out the control at the entrance to the monument)
any climbing, jumping equipment (including bungee jumping or parachuting) as well as any propaganda material of any kind
children's strollers not foldable
animals, with the exception of those useful for the support of persons recognised as disabled
glasses and glass bottles, beverage cans
an excessive amount of drink or food (at the discretion of the reception staff)
To allow you to visit the Eiffel Tower without worrying, free yourself from your bulky luggage by leaving your bags and luggage in one of our luggage storage near the Eiffel Tower. You will be able to move around easily, with your hands free, without suitcases. With the Eelway partner hotel lockers service, leave your luggage in storage areas and enjoy this magnificent monument that is the Eiffel Tower! The baggage storage and storage offer is available every day. To benefit from it, choose and book the locker near the Eiffel Tower that best suits your needs. When you arrive, go to one of the partner hotels located near the Tour Eiffel and drop off your bags and suitcases to the reception desk. They will then be stored in a secure place and you can then visit the Eiffel Tower in a very light way.
Book a luggage storage at the Eiffel Tower by clicking here !
Enjoy your visit to the Eiffel Tower !
Eelway luggage storage in Eiffel Tower. Professionals looking after your luggage.
Storage available
7 days a week,
24 hours a day
Your luggage
is
sealed and
insured
English speaking
support
7 days a week
Enjoy the Eelway luggage storage service at Eiffel Tower
We took care of their luggage
What a life-saver this service is. We had four 32kg (including a golf bag) on our return travel from the US to UAE via a stopover in Paris. I knew we didn't want to take all those bags into town with us. And, to complicate matters, we arrived at Orly but were departing from CDG. I stumbled across Eelway after an Internet search and what a find it was. Our concierge were on time, super easy to find, and communicative. What a fantastic service. I'm so happy you exist.
Fantastic service. No stress at all. I had half a day between my checkout from an Airbnb to my flight out of Paris with luggage and did not want to lug my bags walking around Paris. This was the most convenient option I found. They collected my bags right on time at my apartment and dropped them off at the airport on time. I could spend the whole day in paris without worrying about my baggage. The bags were zip locked for security so that was not a concern as well. Well worth the money. They are great at communicating on whatsapp and accommodating any requests.
Our partners and institutional clients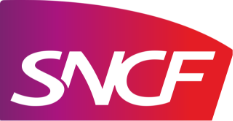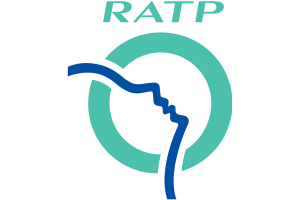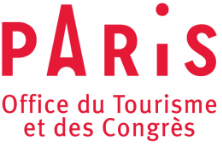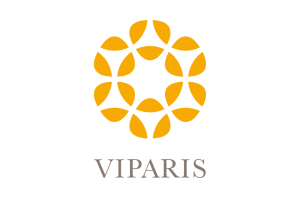 Looking for more than luggage storage service at Eiffel Tower?